Clear Aligners
A Discreet Treatment Option
Downers Grove Orthodontics is an expert provider of clear aligners in Downers Grove, Lisle, Lombard, and Westmont, IL. Clear aligners are a popular choice for teens and adults who want to make a less noticeable statement with their commitment to a healthier smile. They are also ideal for people who speak in front of crowds or spend a lot of time in front of a camera. Read more about clear aligners below.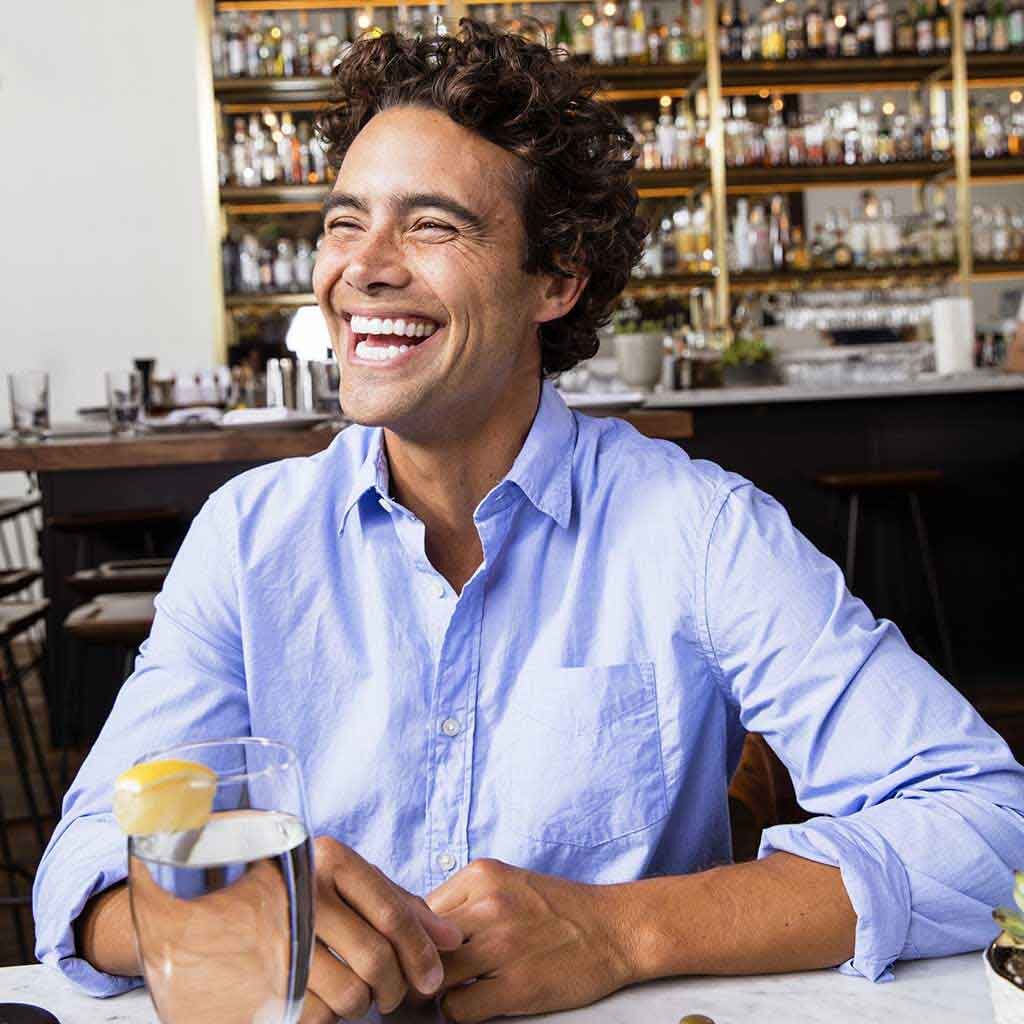 A Clear Alternative to Metal
Clear aligners are a great choice for teen and adult patients who are searching for a more discreet orthodontic treatment option. Rather than using bulky metal brackets and wires like traditional braces, these clear aligner systems are made from smooth, thin plastic and are custom-designed and computer-generated to fit your smile perfectly. Not only are they discreet but they are also comfortable. Your aligners are removable, allowing you to eat all of your favorite foods as well as brush and floss with ease.
Discreet & Comfortable
Each set of discreet aligners is designed to make small changes to the alignment of your teeth. As you switch sets of aligners every couple of weeks, your teeth will gradually and gently move to their proper positions. You will also visit our office on a regular basis during treatment to make certain that your smile is progressing as planned.
In general, these clear aligner systems can be used to treat the same orthodontic issues that are normally treated with braces. Dr. Balakrishnan may recommend this low-profile treatment to correct:
Crowded teeth
Crooked teeth
Gapped and spaced teeth
Certain problems with your bite, such as an overbite, open bite, underbite, or crossbite
At Downers Grove Orthodontics, we believe every individual has the right to live their life with a smile they truly love. With clear aligners, you can achieve it without anyone noticing your treatment.
Contact Us for Clear Aligners in Downers Grove, Lisle, Lombard & Westmont, IL
To experience our award-winning orthodontic care, schedule your Free Downers Grove Smile Assessment today by calling (630) 515-2727. You may also click here for our convenient online form. Your appointment includes the following:
Digital X-Rays
Complete Examination
Discuss Your Goals
Custom Treatment Plan Tailored to Your Budget
BONUS - Free Copy of Dr. Balakrishnan's Book, Grin And Wear It: The In-Depth Guide to Your Child's Orthodontic Care
During your appointment, we will take the time to answer all your questions about our advanced treatments and technology, our flexible payment options, and anything else you may want to know about us!