Reviews
Award-Winning Orthodontic Care
With over 10,000 beaming smiles transformed since 2007, we have received numerous Downers Grove Orthodontics reviews praising our friendly atmosphere and state-of-the-art orthodontic care. Take a look below at what our patients have to say about their experiences at our office.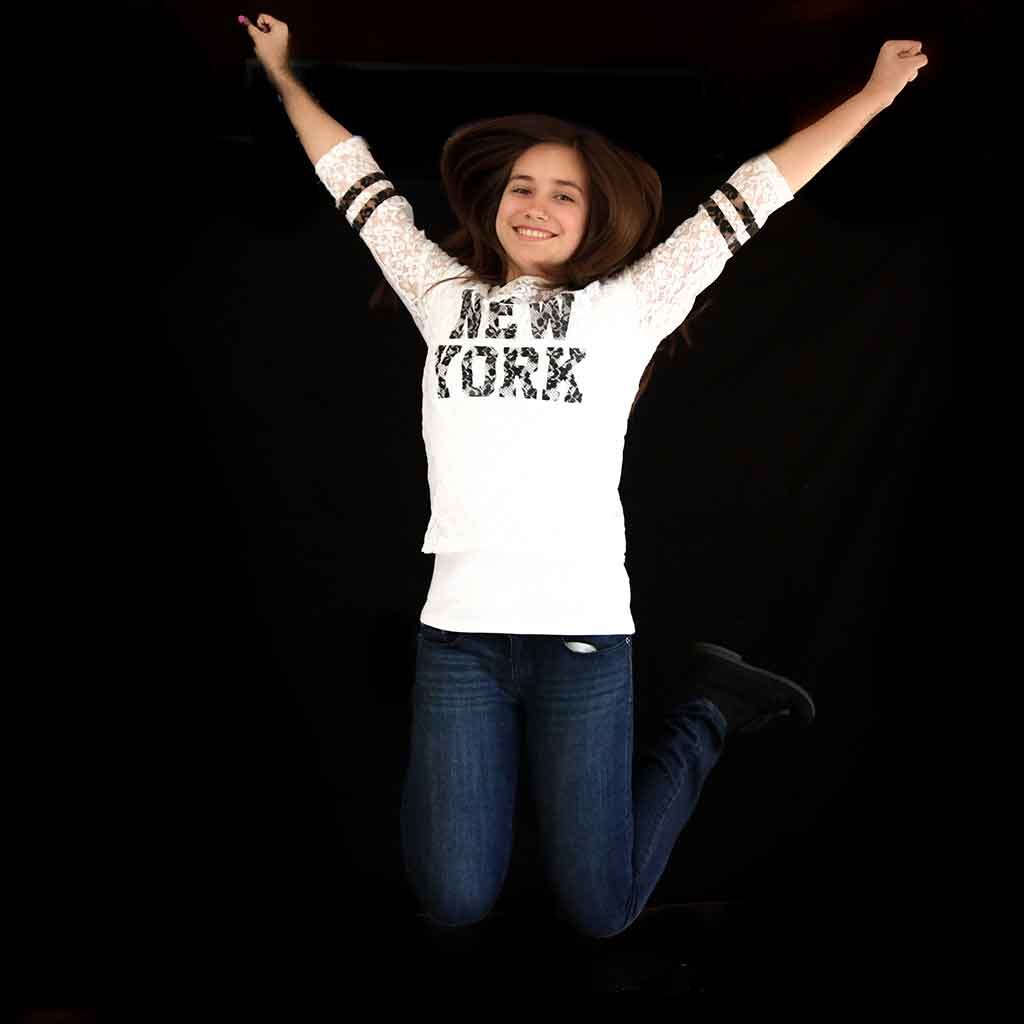 The staff here has been wonderful. From having to balance 3 of my kids while also having my own work done, they were always patient and helpful. Love the way my teeth turned out and Dr. B is an expert in her field and passionate about her work. Highly recommend.

— Kristen Barbaro
The experience was painless. Dr. B is amazing and the staff is very friendly. Had my braces for 2 years and every time I came in the service was amazing! Would recommend anyone who is looking to fix their smile to come in! Couldn't have asked for a better Orthodontist!

— Hashika Barral
Super in love with how straight my teeth came out! The staff and orthodontist at Downers Grove Orthodontics seriously know how to make you feel at home! Thank you so much for my care & your excellent work! YOU WILL NOT REGRET CHOOSING THEM!

— Frida Valeria
Very happy with my new smile! Life impacting for sure. The staff are always very kind, gentle and attentive. I trusted and felt confident in the high standards of Ms. B. This and her reputation is why I chose downer groves orthodontist.

— J. A.
Dr. B. is absolutely awesome!! She is very knowledgeable and passionate about her work. She makes sure the patient is informed and stays abreast of what is expected. Great results are guaranteed. At least in my case they were. She is the best! I tried several people before finding her and things worked out very well. Don't regret my decision to work with her!!

— Kim R.
I love the way my teeth turned out! The doctor was super great, she always made sure I knew what was going on and made the procedure very comfortable. Every appointment was smoothly and the results are amazing!

— Anna J.
I came here for the first time around 2 years ago, my teeth were extremely bad. Because of them I'm now happy with my smile, they did an excellent work on fixing my teeth. Now I can't stop smiling! The difference is huge! I love everything about my smile, they did such a good job on shaping it, really happy with the results!

— may. xx13
The amount of 5 star reviews speaks for itself, but I can't recommend Dr Balakrishnan enough. She is so kind and genuine. I was sad because I felt like my Damon braces made me look like a kid, and wanted to switch to Invisalign, which would have been more than $1k more but also not given me a perfect smile like Damon braces do. She took time out of her day to call me personally and convince me not to switch, even though me switching would have meant more money for the office and less visits. She wanted me to be happy and have the very best, and wanted me to feel good about it - she even discussed speeding up my treatment with me as a compromise.. it was such a small thing, but it's always the small things that set the "Greatest" doctors aside from the "Good enough." She's a great doctor and she gets the job done as close to perfect as can be. Ten out of five stars!

— Miranda Beeding
Came here to get my braces and love the way it turned out, staff is really nice and make sure you are comfortable. They know what they are doing. If you want to get a beautiful smile come here!

— Andrea Alvarado
Downers grove made me want to smile with my teeth again and feel confident with the way my teeth look. The whole staff makes you feel like you're in good hands. Great service.

— Yareli Reyes Yanez
As a speech-language pathologist, I am aware of the connection between cognitive development and airway/sleep disordered breathing. After an airway scan and x-ray revealed a narrow upper airway with crowded adult teeth, we decided to move forward with upper and lower expanders for our 5 year old. Six months later, our son has shown major growth in his overall mood, focus, and attention span. His adult teeth are coming in beautifully. I highly recommend the team at Downers Grove orthodontics and early expansion to help your child reach their full potential!

— Jennifer Houch
I have been coming here since I was 18 my name is Jim Nieves and I absolutely love this place! Nothing but the nicest people work here who all have a smile on their face and genuinely want you to have a great smile. If you're thinking about this orthodontist then don't think anymore just make an appointment I promise you that you will not regret it.

— Jim Nieves
Where do I begin, there is no doubt that Dr. B is the best orthodontist out in the midwest. Her work is amazing. I have so much confidence in my smile because of her! Super clean place and nice staff. Will always recommend!!

— Melissa DeAnda
Amazing staff, kind and friendly. Got my braces a couple of years ago.. and I wish I could get them again because it was such a great experience here I would highly recommend to anyone looking for a good orthodontist.

— Areli Montenegro
Downer's Grove Orthodontics did an amazing job on my teeth. I had an upper overbite and spaces between my teeth. I now how a beautiful which gives me confidence. I would highly recommend this dental office.

— Deneen Davis